MCTD Teacher Education Program Now Accepting Applications
Montessori Center for Teacher Development (MCTD) is currently accepting applications for the next cohort of its Early Childhood Teacher Education Program which will begin June 2018.
Please join us for one of our Open House sessions. The Open House dates are as follows:
Wednesday, November 29, 2017 7:00-9:00 PM
Saturday, February 3, 2018 1:00-3:00 PM
Sunday, March 18, 2018 2:00-4:00 PM
To submit a completed application or to obtain further information about our Teacher Education Program, contact us at MC4TD@aol.com.
MCA Supports Paws of War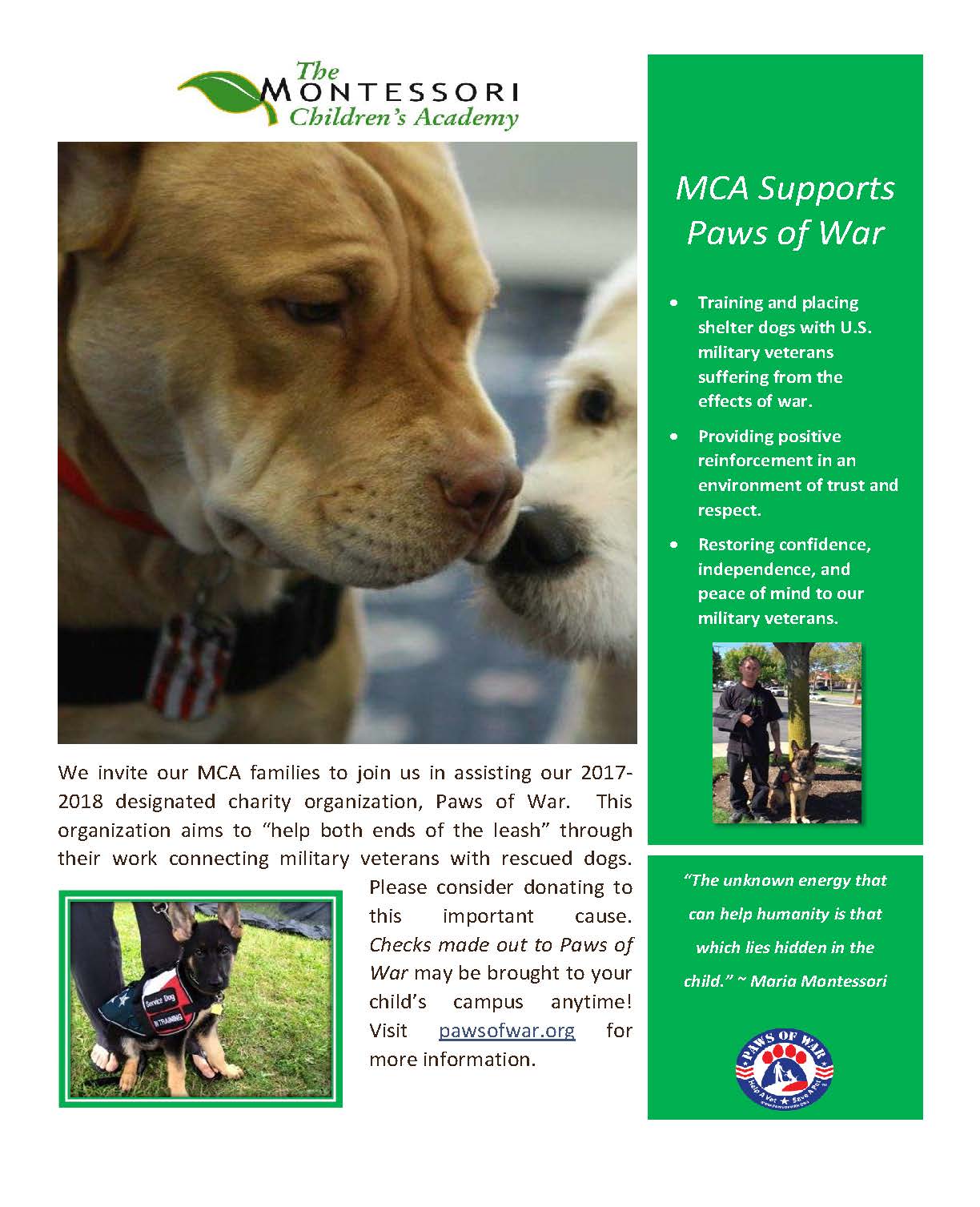 View flyer
Visit pawsofwar.org