MCA for Creative Learning
MCA for Creative Learning is an excellent option for children who would benefit from additional support while enrolled in our 3-6 MCA programs. Occupational Therapy and/or Speech and Language Therapy are provided to students as needed, on a weekly basis by professionals specializing in working with young children. Intimate groups of 3-5 students participate in these supplemental sessions while enrolled in MCA's PM program. Small-group work time provides the children with a safe, supportive place to practice their newly developing skills, and build confidence in their motor and/or speech and language abilities.
Currently offered at our Morristown campus only, additional services through MCA for Creative Learning will be available at all of our campuses in the future. If you feel your child could benefit from more specific targeted support in a nurturing Montessori environment, we welcome you to call us for more information at 973-410-9669.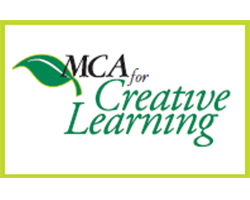 "What we need is a world full of miracles, like the miracle of seeing the young child seeking work and independence, and manifesting a wealth of enthusiasm and love."